Dads Unlimited is an initiative which helps men deal with the issues of being good fathers whilst successfully carrying out the other multiple roles in their life.
Our focus is assisting informed dads and exceptional employers to better manage the twin challenges of family and work.
One to one coaching for employees who are fathers

Consultancy for employers wanting to integrate assistance for fathers into their organisational strategies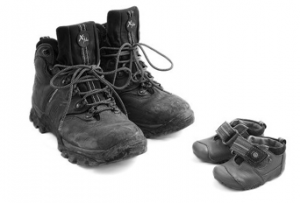 The Harvard Business School (Strategy & Society, Porter and Kramer, 2007) highlights the value to the employer and employee of supporting parents in the workplace.
There is growing research evidence that businesses who assist their staff to deal with challenges they face beyond the workplace see tangible, immediate bottom line benefits, including improved wellbeing, employee loyalty, increased productivity, reduced absenteeism and reduced employee turnover.